Cardinals hold out for a win over Albany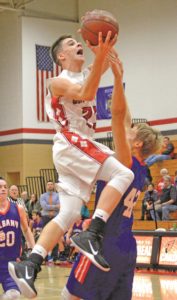 By Derek Hoesly, Correspondent
The Cardinals (1-0) stormed out of halftime and held off Albany (1-1) for a 70-57 win in theboys' regular season opener last Saturday.
"Anytime you can start the year with a win is a nice thing," coach Nick Jarvis said. "We talked about being more focused. We become a petty tough basketball team when we're focused,and when we're not as focused,we get easier to beat. When we find ourselves here,hopefully we can be a challenging team to play."
Pick up this week's print edition for full story….