Donald D. Bolly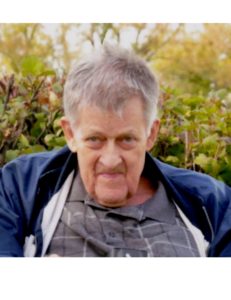 Donald D. Bolly, 81, of Brodhead, passed away on Monday, Nov. 21, 2016, at the Monroe Clinic Hospital in Monroe, Wis.  He was born on March 21, 1935, in Aurora, Ill., the son of Roland and Marion (Fauth) Bolly.  He married Carol J. McCaffrey on May 30, 1981, at the Orfordville Lutheran Church.  She passed away on Dec. 16, 2013.
Don grew-up in Sugar Grove, Ill. and also farmed in northern Illinois. He served as a Sergeant in the U.S. Army, stationed in Germany.  Don worked for Olin Oil of Brodhead for 20 years. He was an avid gardener, winning awards for his gardening. Don's pugs brought him the greatest joy.
Don is survived by his two sons, Timothy (Jean) Bolly of Magnolia, Texas, and Bradley Bolly of Brodhead; stepchildren, Serena (Bill Walmer) Bolly of Brodhead, Deb and Mark Anderson, both of Beloit, and Dale Anderson of Milltown, Wis.; four siblings; ten grandchildren; and seven great-grandchildren.
Funeral services were held at 11:30 a.m., Friday, Nov. 25, at the D.L. Newcomer Funeral Home in Brodhead, with Pastor Krystal Goodger officiating.  Burial was in Greenwood Cemetery in Brodhead.
Online condolences may be made at www.dlnewcomerfuneralhome.com.