Amy B. Woollums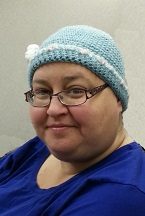 Amy B. Woollums, 41, of Monroe, formerly of Brodhead, passed away on Saturday, Dec. 24, 2016, at the Mayo Clinic Hospital in Rochester, Minn. Amy was born on March 7, 1975, the daughter of Jeffrey and Gloria (Zimmerman) Walmer in Belvidere, Ill. She was united in marriage to Samuel L. Woollums on July 10, 1999.
Amy was a 1993 graduate of Brodhead High School. She was a department manager at Walmart for nine years; she was also employed at Hattie Ann's Flower Shop in Orfordville. Amy enjoyed doing crafts and had a love for animals. She was a member of the Wisconsin Wildlife Care Group.
Amy is survived by her husband, Sam, of Monroe; son, Nicholas Nyman, of Brodhead; mother, Gloria (Glen) Watrud, of Brodhead; father, Jeff Walmer, of Monroe; sister, Amanda Schoen, of Brodhead; four nieces, Harli, Cierra, and Lily Schoen, and Bentlei Hauser; and other relatives and friends.
Funeral Services will be held at noon on Friday, Dec. 30, at Bethlehem Lutheran Church in Brodhead with Pastor PederJohanson officiating. A visitation will be Friday from 10:00 a.m. until the time of service at the church. Burial will follow in Greenwood Cemetery in Brodhead.
Everson Funeral Home is assisting the family.