Gerald Garde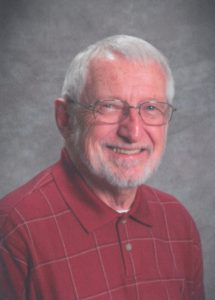 Gerald "Jerry" Garde, 74, died Friday, Dec. 23, 2016, in his home. He was born May 14, 1942, to the late Gordon and E. Jane (Ringen) Garde in Footville.
Jerry graduated Valedictorian from Orfordville High School, class of 1960. He also attended UW-Madison.
Jerry married Sandra J. Bakke on Feb. 22, 1964, at Luther Valley Church.
In his younger years, Jerry enjoyed deer and pheasant hunting and fishing.
Jerry worked at the Beloit Corporation Research and Development Center, Western Container Corporation, and Bryden Motors until his retirement. He served on the Parkview School Board for many years.
Jerry was an avid Badger and Packer fan. He also enjoyed family vacations and camping. Family and all family activities were the most important things to Jerry. He will fondly be remembered as a loving and caring provider.
He is survived by his wife, Sandi Garde of Beloit; his two sons, Jeff (Debra) Garde of Beloit and Brad (Amanda) Garde of Beloit; six grandchildren, Allison (Jesse), Michael, Paige, Collin, Noa, and Amber; and his sister, Brenda (Donald) Wahl of Brodhead.
He was preceded in death by his parents.
The family wishes to thank Beloit Regional Hospice and Rev. Jack Way for the care they gave Jerry and his family.
Jerry's Memorial Service will be at 11 a.m. Friday, Dec. 30, 2016, at Luther Valley Church, 7107 S. Luther Valley Road, Beloit, with Rev. Jack Way officiating. Friends and Family will be received on Thursday, Dec. 29, in the Brian Mark Funeral Home, 1000 Inman Parkway, from 5 p.m. until 8 p.m. and again on Friday in Church from 10 a.m. until the time of service. Inurnment will follow the service in Luther Valley Cemetery.
In lieu of flowers, a memorial is being established in his name.  Please share a memory or a condolence with the family on our website: brianmarkfh.com.