Herman L. Clegg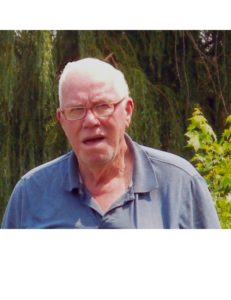 Herman L. Clegg, 84, of Brodhead, passed away unexpectedly at his home on Thursday, Dec. 22, 2016.  He was born on March 31, 1932, in Nabb, Ind., the son of Carl and Ella (Zolman) Clegg.  He married Charliene Cole on April 7, 1956, in Jeffersonville, Ind.
Herman graduated from Lexington High School, Lexington, Ind.  He served in the U.S. Air Force during the Korean Conflict from July 22, 1952, until 1955, and was a member of the VFW.  He was discharged in 1956.  Herman had worked as a truck driver for JATCO of Janesville, Wis., retiring in 1992.  Herman and his wife had also lived in Mesa, Ariz.
He enjoyed playing horseshoes, camping, and especially spending time with family.
He is survived by his wife, Charliene, Monroe, Wis.; his children, Charles (Cindy) Clegg, Milton, Wis., Patricia (Garry) Scribner, Bancroft, Mich., Deborah (James) Kamps, Brodhead, Wis., and Melvin (Sheila) Clegg, Chippewa Falls, Wis.; siblings, Dale (Pat) Clegg, Columbus, Ind., Betty Barnard, Scottsburg, Ind., and Rose Wininger, Henryville, Ind.; eight grandchildren; and several great-grandchildren,  He was preceded in death by his parents; two brothers, Albert and Carl, Jr.; and two sisters, Frieda Close and Frances Stoffregen.
Memorial services will be held at a later date.  Burial will be in Northern Wisconsin Veteran's Memorial Cemetery, Spooner, Wis.
The D.L. Newcomer Funeral Home in Brodhead is assisting the family.  Online condolences may be made at www.dlnewcomerfuneralhome.com.