Library director celebrates first-year anniversary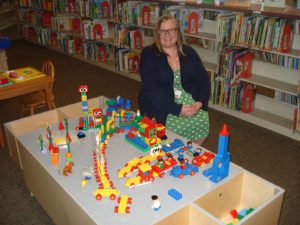 By Dan Moeller, Correspondent –
Brodhead library director Angela Noel reached a milestone last Wednesday, Feb. 22. It marked her one-year anniversary in her position.
"It's been a good year," she said on that day. "I'm still very happy to be here and excited to see what we keep doing in the future."
Noel said she and the board and staff accomplished a lot in her first year. "There's always a learning curve when you start somewhere new. I definitely think there is more we could be doing. We definitely have greatly increased the number of programs that we offer for children and families. We're getting to the point where we have better financial information between the library and the city, which has been an issue in the past, but there's still room for improvement."
Pick up this week's print edition for full story….