DALE EVERSON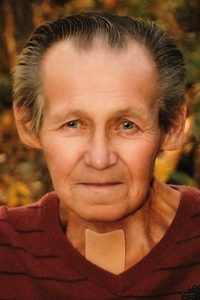 Dale Lee Everson, 73, of Brodhead, passed away on Saturday, May 27, 2017, at UW-Hospital, Madison, Wis. Dale faced his cancer diagnosis like he approached everything in his life; with an optimistic attitude and determination to live life to its fullest.   He was born on Aug. 27, 1943, in Beloit, Wis., the son of Ellsworth and Florence (Graves) Everson. He married Holly E. Brandenburg on Dec. 3, 1961, at the Congregational Church, Brodhead.
Dale graduated from Brodhead High School in 1961. He worked as the plant manager of Martin Automatic, Rockford, Ill., and was a machinist at Warner Brake and Clutch, Beloit.
He was a member of the Congregational United Church of Christ, Brodhead, former member of the Brodhead Fire Department, past president of the Brodhead Sports Boosters, and served on the City of Brodhead Variance Committee. He was an avid Packer fan and enjoyed fishing, playing euchre, woodworking, and metal fabrication.
Dale is survived by his wife, Holly; children, Mike (Pauline) Everson, Julie (Keith) Meier, both of Brodhead, Janeen (Dwight) Trumbower, New London, Wis.; brothers, Stan (Ann) Everson, Tucson, Ariz., Jim (Lisa) Schultz, Beloit, Wis.; seven grandchildren, Justin and Jamie Everson, Josh (Jamie) and Jordan (Wesley Piper) Riese, Quinn, Paris, and Sage Trumbower, two great-grandchildren, Kaden and Jaxton Riese; AFS son, Yoshi Fujiyama, Japan, and exchange student, Mayumi Nishamori Yamamoto, Japan.   He was preceded in death by his parents, step-father, Eugene Schultz, sister-in-law and brother-in-law, Ada Jean and Richard Boudreau, and AFS son, Jose Estaban "Steve" Perez.
Funeral services will be held at 11 a.m., Friday, June 2, 2017, at the Congregational United Church of Christ, Brodhead, Wis., with Rev. David Frey officiating. Burial will be in West Luther Valley Cemetery, rural Brodhead. Visitation will be held from 4 p.m. until 7 p.m., Thursday, June 1, at the Congregational United Church of Christ, Brodhead.
Online condolences may be made at www.dlnewcomerfuneralhome.com.
"If you can draw it, I can build it" – Dale Everson.