Zoe Tresemer attends Wisconsin Leadership Seminars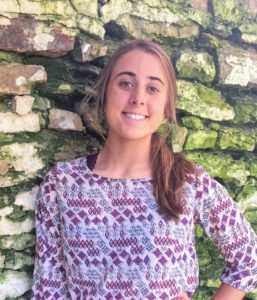 In an effort to identify outstanding high school sophomores throughout Wisconsin, one student from each high school is selected to attend Wisconsin Leadership Seminars (WILS) at no cost to the student or school.
Participants are chosen for being responsible citizens in their communities and/or schools. WILS encourages leadership development through emphasis on four pillars: responsibility (instilling self-confidence and personal responsibility in leaders by guiding them to explore their personal values and develop a sense of purpose); service (encouraging leaders to volunteer their time to bring about positive change in their communities and schools): inclusiveness (providing leaders with opportunities to engage with individuals who have diverse backgrounds, perspectives, and experiences in order to explore ideas and build skills that are essential for success in our communities and in a globally connected world), and decision making (fostering a positive, unbiased setting where leaders can practice forming opinions, making decisions, and engaging in open-minded analysis and discussion of the issues and challenges facing today's world).
Pick up this week's print edition for full story….