Casey at the Bat Brodhead native returns home with eye on resurrecting historic church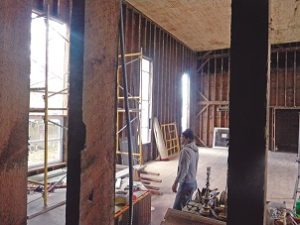 By Ryan Broege, Editor –
A church as old as the community of Brodhead itself may get new life as a bed and breakfast.
Brodhead native Casey Jones, now a resident of Phoenix, Ariz., bought the former Brodhead Congregational United Church of Christ, located at 905 10th St., in April of this year.
Pick up this week's print edition for full story….