Lowell A. Arnsmeier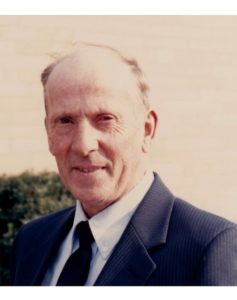 Brodhead – Lowell A. Arnsmeier, age 79, of Brodhead, WI, passed away peacefully at his home on Tuesday, November 21, 2017. He was born on October 4, 1938 in Janesville, WI, the son of Rodney Ivan and Lucille (Kloepping) Arnsmeier. He married Joyce Elliott on February 22, 1958 in Juda, WI.
Lowell was a man of many talents. He farmed locally in the Brodhead/Juda area for many years, was an ironworker for Chicago Bridge and Iron, a welder at Monroe Truck Equipment and a truck driver, coast to coast for a span of 50 years. One of his favorite past times was playing Euchre with anyone willing to play and would often travel to different locations to play in tournaments. Lowell enjoyed being surrounded by his wife, children, grandchildren, and great-grandchildren and was always handy with a laugh and a smile. His dog Lelo had a special place in his heart. His presence and that special laugh will be missed by many.
He is survived by his wife Joyce, Brodhead; his children, Tim (Lynn) Arnsmeier, Edgerton, WI, Penny (Keith Simonson) Cook, Orfordville, WI, Todd (Staci) Arnsmeier, Brodhead,, WI; nine grandchildren, Aaron Arnsmeier, Alyssa Arnsmeier-Davis, Ricky and Danielle Coplien, Jessica, Justin, Jenessa, Joshua, and Jake Arnsmeier; eleven great-grandchildren, Madelynn and Ivan Arnsmeier, Drake and Brantley Davis, McKenzie, McKayla, Kelsi and Derek Coplien, Ashton and Seth Coplien, and Brooklyn Arnold; a brother; Ron (Cheryl) Arnsmeier, Central City, NE; sisters, Judy Klopfenstein, Prescott, AZ and LaVonne Cowell, Monroe, WI. He was preceded in death by his parents, two sons, Ricky in 1974, Rodney in 2014 and a brother, Duane.
Memorial services will be held at 11 a.m., Monday, November 27, 2017, at the D.L. Newcomer Funeral Home, Brodhead, WI. Visitation will be held from 4 p.m. until 6 p.m., Sunday, at the funeral home.  Burial will be in Stateline Cemetery, rural Brodhead. Online condolences may be made at www.dlnewcomerfuneralhome.com.
The family would like to express sincere thanks and gratitude to Monroe Hospice, Lisa Anderson and girls for the care and support.